Drug harm reduction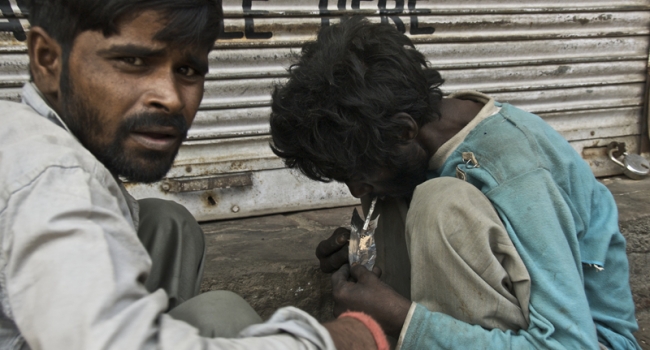 In the last 50 years, the international policy on drugs has been characterized by the militarization of the procedures taken in order to reduce the production and the consumption of drugs. These measures are part of the global "War on Drugs" declared in 1971 by the former US president Richard Nixon, and also pursued by many other countries.
For a long time, technicians, activists and observers have analyzed the results of the war and compared the economical cost with the actual reduction of drug trade, use and the criminal activities around it. They conclude that not enough has been achieved after 50 years of war. If the war on drugs is failing,, what are the alternatives?
One alternative idea is to focus on prevention rather than punishment, to regulate drugs instead than making them illegal, "not only because it is cheaper than financing wars, but also because a major efficacy has been noted," says Allan Clear, Executive Director of the Harm Reduction Coalition, an NGO specialized in drugs and a participant at the 54th UN Commission on Narcotic Drugs in Vienna.
The so called "harm reduction" includes a variety of public health policies designed to reduce the harmful consequences associated with the drug use that can be categorized depending on the substance's chemical characteristics and effects.
Heroin is a good example to get an idea of what harm reduction means and how much it differs from the methods used in the 'war on drugs'. Since the use of heroin can involve hypodermic syringes, that are not freely available, heroin users tend to share syringes or needles with other addicts and use them more than once, creating the perfect situation to spread infections like HIV and hepatitis from one addict to another.
Here, the harm reduction approach comes into play: It advocates providing a medical prescription for pharmaceutical heroin and specialized places where heroin addicts can easily find needles and syringes, thus preventing them from sharing syringes or needles.
Article by Alessandro Di Maio, published by 'Orange Magazine' on March 2011
Photo: Nicolas Holzheu